Yves Saint Laurent YSL Paris Women Perfume
4/5
$22 - $317
Brand: Yves Saint Laurent
Product: Paris Perfume
BottleVolume: 30ml, 50ml, 90ml, 125ml
Fragrance Type: Eau de Toilette
Gender: Women
Fragrance Family: Floral & Fruity
Yves Saint Laurent YSL Mon Paris 50 ml EDP Limited Edition, 50 ml
$165.00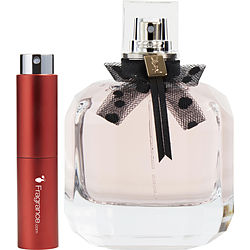 MON PARIS YSL by Yves Saint Laurent EDT SPRAY 027 OZ TRAVEL SPRAY for WOMEN
$21.99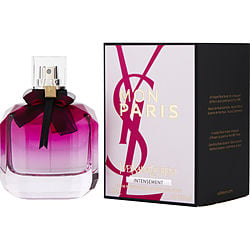 MON PARIS YSL INTENSEMENT by Yves Saint Laurent EAU DE PARFUM SPRAY 3 OZ for WOMEN
$159.99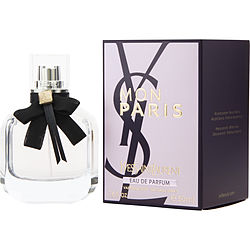 MON PARIS YSL by Yves Saint Laurent EAU DE PARFUM SPRAY 16 OZ for WOMEN
$132.99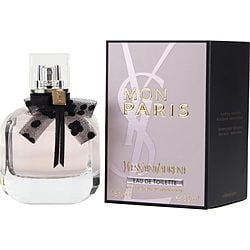 MON PARIS YSL by Yves Saint Laurent EDT SPRAY 16 OZ for WOMEN
$101.99
Yves Saint Laurent YSL Mon Paris Intensement Eau de Parfum, 50ml
$161.07
Yves Saint Laurent Mon Paris Ysl Eau De Parfum Spray 150ml
$316.90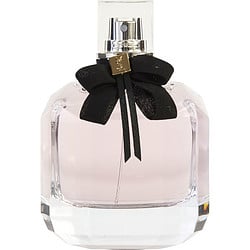 MON PARIS YSL by Yves Saint Laurent EAU DE PARFUM SPRAY 3 OZ TESTER for WOMEN
$149.99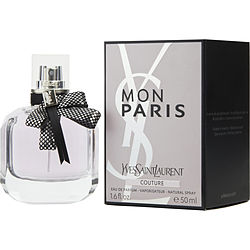 MON PARIS COUTURE YSL by Yves Saint Laurent EAU DE PARFUM SPRAY 16 OZ for WOMEN
$103.99
Yves Saint Laurent YSL Mon Paris Eau De Parfum 90ml
$149.99
Origin from Paris, this perfume is known for its strong and dreamy Fragrance. Most commonly used by those women those are extremely feminine, also known for the intense fragrance. Combination of different flower scents when mixed up in Yves Saint Laurent YSL Paris Australia that gives you a strong intense feeling of love and seductiveness that you can't resist.
Specifications
Brand: Yves Saint Laurent
Product: Paris Perfume
BottleVolume: 30ml, 50ml, 90ml, 125ml
Fragrance Type: Eau de Toilette
Gender: Women
Fragrance Family: Floral & Fruity
Overview
Paris perfume by Yves Saint Laurent (YSL) comes up with the top notes of mimosa, orange blossom, cassis, rose, hyacinth, bergamot, hawthorn, nasturtium, geranium, and green notes. In addition to Top Notes, the heart notes of garden-fresh flowery theme with lily, violet, orris root, jasmine, ylang-ylang, lily-of-valley, lime blossom, and rose notes are added to it. The base notes of a woody combination of amber, sandalwood, Oakmoss, cedar and musk along with floral heliotrope and iris creates a seductive and romantic fragrance that is so sweet and charming.
Yves Saint Laurent is the name which kept on the name of a fashion designer who started the company by manufacturing the high standard perfumes and sprays in 1964. And after decades the brand name is known worldwide and still is the top leading industry in perfumes.
Price and Availability
Paris Perfume by Yves Saint Laurent is released in 1983 as a tribute to the city of romance. Available worldwide and loved by almost every country even it is one of the famous and trending brands in Australia and is most liked by the Aussies women because of its romantic and seductive fragrance. As far as the Yves Saint Laurent YSL Paris Price in Australia is a concern, you can grab it for AU$169 – AU$239. The price may differ because of the different volumes the Paris Perfume is packed with.