Yves Saint Laurent Opium Women Perfume
4/5
$28 - $349
Brand: Yves Saint Laurent
Product: Opium
Bottle Volume: 30mL, 50mL, 90mL
Fragrance Type: Perfume
Scent: Oriental
Scent Intensity: Strong
Scent Longevity: Long-Lasting
Yves Saint Laurent Black Opium Intense EDP, 90 ml (3614272443716)
$161.07
OPIUM by Yves Saint Laurent Eau De Parfum Spray (New Packaging) 1.6 oz
$180.00
OPIUM by Yves Saint Laurent EDT SPRAY 1 OZ NEW PACKAGING for WOMEN
$113.99
Black Opium by Yves Saint Laurent SETEAU DE PARFUM SPRAY 16 OZ SHIMMERING BODY LOTION 17 OZ for WOMEN
$165.99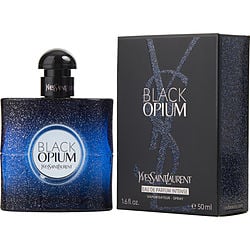 BLACK OPIUM INTENSE by Yves Saint Laurent EAU DE PARFUM SPRAY 16 OZ for WOMEN
$100.99
OPIUM by Yves Saint Laurent EAU DE PARFUM SPRAY 3 OZ NEW PACKAGING for WOMEN
$182.99
Black Opium by Yves Saint Laurent EDT SPRAY 3 OZ for WOMEN
$144.99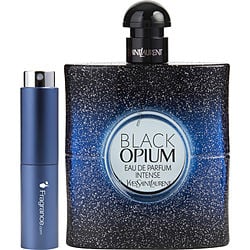 BLACK OPIUM INTENSE by Yves Saint Laurent EAU DE PARFUM SPRAY 027 OZ TRAVEL SPRAY for WOMEN
$27.99
BLACK OPIUM INTENSE by Yves Saint Laurent EAU DE PARFUM SPRAY 1 OZ for WOMEN
$101.99
BLACK OPIUM NEON by Yves Saint Laurent EAU DE PARFUM SPRAY 1 OZ for WOMEN
$97.99
Described as a fruity and aromatic aroma, the women's aerosol Yves Saint Laurent Opium perfume opens with high notes of carnation, cinnamon, and pepper, fused with a heart of Jasmine, Rose, and Ylang-Ylang, and finally completed with a soft base of vanilla. , Patchouli and Opoponax. Yves Saint Laurent Opium Australia is a luxurious fragrance of pure sensuality with a voluptuous, provocative, sorcerer aroma, and a pungent oriental harmony that will catch your eye wherever you go.
Specifications
Brand: Yves Saint Laurent
Product: Opium
Bottle Volume: 30mL, 50mL, 90mL
Fragrance Type: Perfume
Scent: Oriental
Scent Intensity: Strong
Scent Longevity: Long-Lasting
Overview
Come with the mixture of heart notes of the fragrance opens with Mandarin, bergamot, and Lily of the valley. Adding the middle notes of Jasmine, Carnation, and myrrh and then, the deepest aromas of vanilla, amber, sweet myrrh, and patchouli melt into your skin, leaving a trail that arouses desire. Saint Laurent is one of the best quality brands known for its fragrance and packaging.
Yves Saint Laurent was born in the old French region of Algeria in 1936 and moved to Paris at the age of 17 years, being hired as an assistant of Christian Dior. Laurent was appointed ahead of the Dior house after his death, then launched his own fashion brand in 1961, and quickly forged a reputation as one of the world's most influential fashion designers.
Price and Availability
Available worldwide including Australia as well, being its origin is France still it is liked globally. This brand has its own special worth as it can bring your feelings and can turn your sexual desires on. A totally superb fragrance to hold your partners under your control, as far as the Yves Saint Laurent Opium Price in Australia is a concern, you can grab it under AU$149 or lesser.