Yves Saint Laurent Black Opium Women Perfume
4/5
$28 - $349
Yves Saint Laurent Black Opium Eau De Parfum for Women, 30ml
$101.00
Yves Saint Laurent Black Opium Eau de Parfum for Women, 50ml
$129.99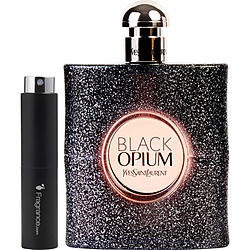 BLACK OPIUM NUIT BLANCHE by Yves Saint Laurent EAU DE PARFUM SPRAY 027 OZ TRAVEL SPRAY for WOMEN
$27.99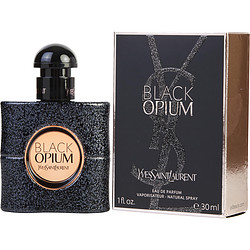 Black Opium by Yves Saint Laurent EAU DE PARFUM SPRAY 1 OZ for WOMEN
$110.99
Yves Saint Laurent Black Opium Intense EDP, 90 ml (3614272443716)
$161.07
Yves Saint Laurent Black Opium Floral Shock Eau De Parfum 90ml
$225.00
Yves Saint Laurent Black Opium Eau De Parfum Spray (Shine On Edition) 1.7Oz, 50 ml
$169.99
Yves Saint Laurent Black Opium EDP Extreme 30ml
$109.00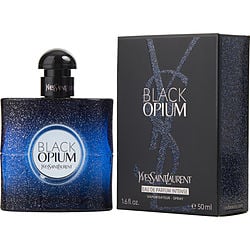 BLACK OPIUM INTENSE by Yves Saint Laurent EAU DE PARFUM SPRAY 16 OZ for WOMEN
$100.99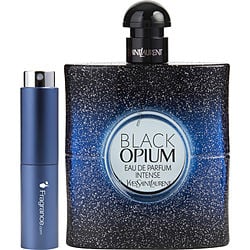 BLACK OPIUM INTENSE by Yves Saint Laurent EAU DE PARFUM SPRAY 027 OZ TRAVEL SPRAY for WOMEN
$27.99
Looking at the name of perfume it tells the story that anyone who uses it will be addicted to it for a reason which is that there is no match of its scent. Black Opium by Saint Laurent Australia is really a glamorous ladies perfume developed with a class. Black Opium by Yves Saint Laurent uses TOP notes of the Black coffee accord, Mandarin, Bergamot; HEART notes of Orange blossom, Tuberose, Jasmine sambac; and BASE notes of White Musk, Vanilla beans, and Cashmeran.
Overview
The notes that are used in this perfume to give a unique and sweet scent sound really seductive and addictive as well. It is mainly for the young outgoing girls that are fond of fashion and wants to look different and unique in the crowd. And this Black Opium really does the job for them.
Ingredients used in Black Opium are Alcohol, Perfume / Fragrance, Aqua / Water and Benzyl Salicylate. Benzyl Alcohol, Hydroxycitronellal and Butyl Methoxydibenzoylmethane, Hexyl Cinnamal, Limonene, Linalool, Geraniol, Citronellol, Cinnamyl Alcohol, Methyl Anthranilate, Amyl Cinnamal, Citral, Coumarin, and Benzyl Benzoate but before buying any of the perfume first see its ingredients because each model uses different ingredients so always ensure that these ingredients are suitable for your personal use or not.
Price and Availability
Black opium is a feminine fragrance perfume made with the housing of Yves Saint Laurent and L'Oreal Company. The perfume was launched in 2014 and the perfume was created by perfumers Marie Salamagne, Nathalie Lorson, Olivier CRESP and Honorine Blanc.
Available worldwide including Australia, whereas the Aussie can grab it easily from any online mart or outlet at a lesser price, as far as the Black Opium By Yves Saint Laurent price in Australia is a concern, the price varies because of the ml. Black Opium is offered in three different bottle sizes of 30mL, 50mL, and 90mL for which the price differs.