Thierry Mugler Angel Women Perfume
4/5
$4 - $454
Brand: Thierry Mugler
Product: Angel Muse
Fragrance Family: Warm & Spicy
Bottle Volume: 15ml, 30ml, 50ml, 100ml
Scent Type: Warm & Sweet Gourmands
Thierry Mugler (Mugler) Angel Nova Eau De Parfum Refillable Spray 50ml1.7oz
$118.65
Thierry Mugler (Mugler) Angel Nova Eau De Parfum Refillable Spray 100ml3.4oz
$307.00
Thierry Mugler Angel Women\'s 0.8-ounce Eau de Parfum Spray
$176.56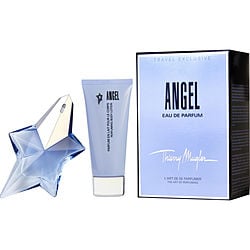 ANGEL by Thierry Mugler SETEAU DE PARFUM SPRAY REFILLABLE 17 OZ FREE BODY LOTION 35 OZ TRAVEL OFFER for WOMEN
$173.99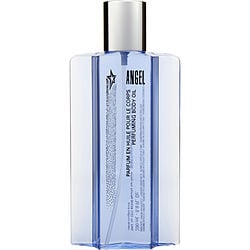 ANGEL by Thierry Mugler BODY OIL SPRAY 68 OZ for WOMEN
$77.99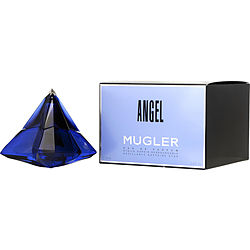 ANGEL DEEP BLUE by Thierry Mugler EAU DE PARFUM SPRAY 25 OZ COLLECTOR EDITION for WOMEN
$124.99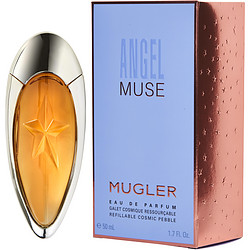 ANGEL MUSE by Thierry Mugler EAU DE PARFUM SPRAY REFILLABLE 17 OZ for WOMEN
$85.99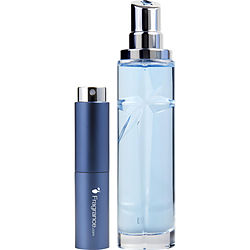 ANGEL INNOCENT by Thierry Mugler EAU DE PARFUM SPRAY 027 OZ TRAVEL SPRAY for WOMEN
$19.99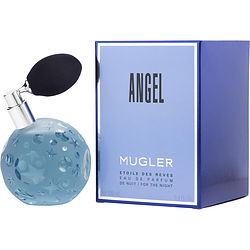 ANGEL ETOILE DES REVES by Thierry Mugler EAU DE PARFUM DE NUIT WITH ATOMIZER 34 OZ for WOMEN
$118.99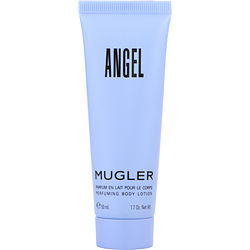 ANGEL by Thierry Mugler BODY LOTION 17 OZ for WOMEN
$16.99
Adored and worn by girls ranging from high school to 15 years old through women in their sixties and beyond that is something special never seen before in any other perfume except Angel. Thierry Mugler Angel Australia captures and combines elements of sweet innocence and mixes them with vivid and captious floral notes. It is then iced with a delicious Oriental sweetness that captures your attention and makes a statement.
During the first spraying, sweet fruits such as melon and coconut follow each other in the nose, embellished with Tangerine zest. A sweet deal prevails, but their sweet nature is mastered by spicy cassia and pure bergamot. As playful as handsome, it becomes something sensual and mysterious, as it was innocent a few moments before. This is just one of the contradictions that are encapsulated in this perfume.
Specifications
Brand: Thierry Mugler
Product: Angel Muse
Fragrance Family: Warm & Spicy
Bottle Volume: 15ml, 30ml, 50ml, 100ml
Scent Type: Warm & Sweet Gourmands
Overview
A sensual fragrance that comes with a lovely packaging that tends the users, off-course seeing a wonderful packaging describes how much seductive it fragrance could be. The fragrance is a bit low and soft but is a long-lasting fragrance that makes you more confident while standing out in a crowd. The fragrance attracts every single person who smells it.
The ingredients that are used in the manufacturing of Thierry Mugler Angel are Alcohol, Fragrance, Water, Butylphenyl Methylpropional, Ethylhexyl Methoxycinnamate, Butyl Methoxydibenzoylmethane, Ethylhexyl Salicylate, BHT, Coumarin, Limonene, Linalool, Geraniol, Amyl Cinnamal, Citronellol, Benzyl, Salicylate, Citral, Farnesol, Hexyl Cinnamal, Eugenol, Benzyl, Benzoate, and Isoeugenol.
Price and Availability
Mugler Angel is available worldwide as it is available in Australia too, whereas the Thierry Mugler Angel Price Australia varies from AU$69 to AU$159. The price varies just because of the bottle volume as it comes in various volume sizes like 50ml or 100ml. Aussies can easily purchase it from any perfume market or from any online outlet.