Thierry Mugler Alien Women Perfume
4/5
$4 - $369
Brand: Thierry Mugler
Product: Alien
Fragrance Family: Warm Floral
Scent Type: Warm and Soft
Key Notes: Jasmine Sambac, Cashmeran Wood, Amber Gris
Gender: Women
Year Introduced: 2005
Bottle volume: 15ml, 30ml, 60ml, 90ml
Thierry Mugler Alien 50ml EDT + 50ml Hair and Body Wash, 100 ml
$91.76
Alien by Thierry Mugler Eau De Parfum Refill 3.4 oz
$321.08
Alien Goddess Refillable 60ml EDP By Thierry Mugler (Womens)
$137.94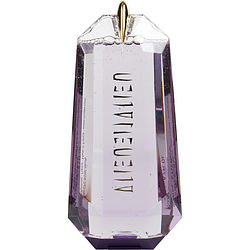 ALIEN by Thierry Mugler RADIANT SHOWER GEL 67 OZ for WOMEN
$55.99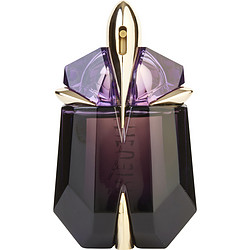 ALIEN by Thierry Mugler EAU DE PARFUM SPRAY 1 OZ UNBOXED for WOMEN
$69.99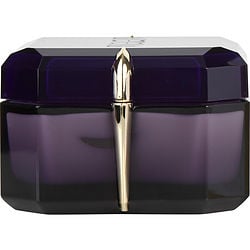 ALIEN by Thierry Mugler BEAUTIFIYING BODY CREAM 67 OZ for WOMEN
$114.99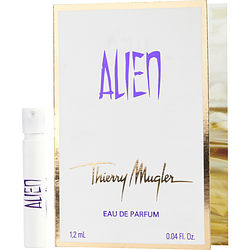 ALIEN by Thierry Mugler EAU DE PARFUM SPRAY VIAL ON CARD for WOMEN
$6.99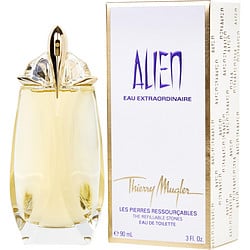 ALIEN EAU EXTRAORDINAIRE by Thierry Mugler EDT SPRAY REFILLABLE 3 OZ for WOMEN
$87.99
Thierry Mugler (Mugler) Alien Man Hair And Body Shampoo 200ml
$49.00
Thierry Mugler Alien Non Refillable Stones Eau de Parfum Spray for Women 60 ml
$263.69
The perfect blend of different flowery notes packed inside a top-class designed bottle gives you such fragrance that is sweet and a bit seductive too but that does not mean it is irresistible. The packaging shows that Alien by Thierry Mugler Australia is not ordinary but is a luxurious perfume not only by its packaging but is because of its aroma as well.
Thierry Mugler Alien Specifications
Brand: Thierry Mugler
Product: Alien
Fragrance Family: Warm Floral
Scent Type: Warm and Soft
Key Notes: Jasmine Sambac, Cashmeran Wood, Amber Gris
Gender: Women
Year Introduced: 2005
Bottle Volume: 15ml, 30ml, 60ml, 90ml
Thierry Mugler Alien Overview
Alien is made up with the combinations of Top Notes of Jasmine Sabac, Orange Blossom, and Cardamom. The note of jasmine Sabac gives a top-class sweet and sugary aroma that kept you active all day.
For increasing the attractiveness and the scent that makes you feel confident, the Mid Notes of Cashmeran and Cumin Hints are added to it. Woody notes are also added for giving a mysterious and delightful aroma.
In the last for giving it a final finishing and classical touch the Base Notes of Warm Amber and Heliotrope are injected to Alien by Thierry Mugler that gives you toxic but not dangerous aroma that sounds sweet and soft to make the person feel more comfortable.
Thierry Mugler Alien Price and Availability
Alien is packed in a top-class purple, and red shaped bottle that has its look which you can't resist so beautifully wrapped container comes in various bottle size volumes. Created by Dominique Ropion and Lauren Bruyere this Alien by Thierry Mugler is worthy of buying.
Released worldwide in 2005 and is available all over the globe. Because of its impressive quality aroma, it is famous in almost every country, even in Australia too. As far as the Alien by Thierry Mugler Price in Australia is a concern, you can grab your hand on this excellent Perfume in the range of AU#69 – AU$159 and the fantastic thing is that this bottle is refillable.