Sarah Jessica Parker Lovely Women Perfume
4/5
$21 - $80
Brand: Sarah Jessica Parker
Product Name: Lovely
Perfume Type: Womens
Size: 30ml, 50ml, 100ml
Fragrance: Mandarin Orange, Bergamot, Lavender, Martini, White Pepper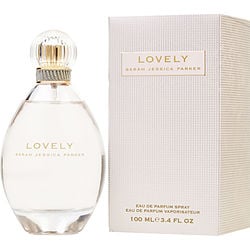 LOVELY SARAH JESSICA PARKER by Sarah Jessica Parker EAU DE PARFUM SPRAY 34 OZ for WOMEN
$30.99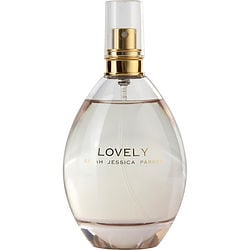 LOVELY SARAH JESSICA PARKER by Sarah Jessica Parker EAU DE PARFUM SPRAY 34 OZ TESTER for WOMEN
$26.99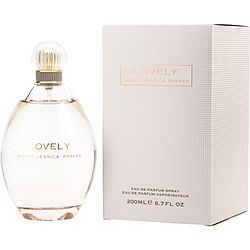 LOVELY SARAH JESSICA PARKER by Sarah Jessica Parker EAU DE PARFUM SPRAY 67 OZ for WOMEN
$49.99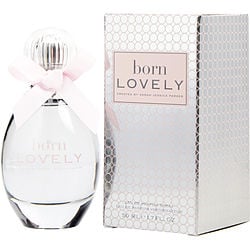 BORN LOVELY SARAH JESSICA PARKER by Sarah Jessica Parker EAU DE PARFUM SPRAY 17 OZ for WOMEN
$66.99
Sarah Jessica Parker Lovely 4 Piece Gift Set
$59.95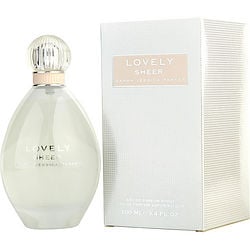 LOVELY SHEER SARAH JESSICA PARKER by Sarah Jessica Parker EAU DE PARFUM SPRAY 34 OZ for WOMEN
$30.99
Sarah Jessica Parker Born Lovely Eau De Parfum, 100 ml
$28.74
Sarah Jessica Parker Lovely Sheer Eau de Parfum Spray, 100ml, Multi (SJP-150456)
$31.13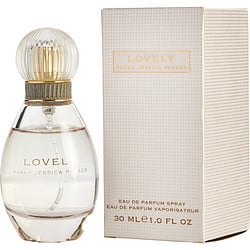 LOVELY SARAH JESSICA PARKER by Sarah Jessica Parker EAU DE PARFUM SPRAY 1 OZ for WOMEN
$20.99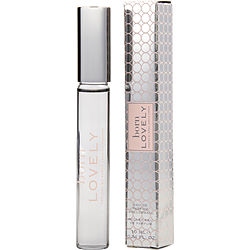 BORN LOVELY SARAH JESSICA PARKER by Sarah Jessica Parker EAU DE PARFUM ROLLERBALL 033 OZ MINI for WOMEN
$27.99
Lovely perfume by Sarah Jessica Parker gives a gentle and lovely fragrance as its name tells us the story. This Lovely feminine and delicate fragrance were launched in 2005. This amazing Lovely by Sarah Jessica Parker in Australia is easily available you can purchase this perfume from the above-mentioned links.
Specifications
Brand: Sarah Jessica Parker
Product Name: Lovely
Perfume Type: Womens
Size: 30ml, 50ml, 100ml
Fragrance: Mandarin Orange, Bergamot, Lavender, Martini, White Pepper
Description
Lovely is Sarah Jessica Parker's first perfume which she launched in2005. Obsessed with style and fashion, Sarah has always wanted to create a signature perfume that would be very sexy and yet undeniably chic. Lovely pays tribute to her mother and the art of perfumery. She did not want her perfume to be overwhelming, but immediately recognizable, as the aromatic mixture she made for herself from three distinct fragrances before co-creating lovely perfume.
This perfume is classic and timeless, it is a wonderful aroma that can make you feel better and confident. Nectarine and bergamot offer a sparkling but sweet opening. Creamy rosewood and green Lavender breathe a fresh breeze into the scent. Heart notes are a dazzling Apple Martini, a white Daffodil, and an orchid. The dream flowers gently dance in a base of notes of cedar, amber, white musk and wood. These deep aromas give a discreet and sexy ambiance and a romantic look.
It opens with hints of soft citrus and Woody rosewood with a touch of lavender that is not at all sharp. The fragrance then develops with notes of Apple Martini, white paper Narcissus and orchid. The base gathers white amber, cedar, woody note, and white musk.
Price
This Lovely perfume was launched by the famous actress Sarah Jessica in 2005. Lovely by Sarah Jessica Parker price in Australia range from 30 to 60 AUD. We have mentioned various numbers of stores from where you can buy this lovely perfume.