Prada Candy Gloss Women Perfume
4/5
$29 - $130
Brand: Prada
Product Name: Candy Gloss
Perfume Type: Womens
Size: 30ml, 50ml, 80ml
Formulation: Liquid and Spray
Fragrance: Fruity Floral
Prada Candy Gloss Eau De Toilette 50mL
$130.00
Prada Prada Candy Gloss, 50 ml
$111.75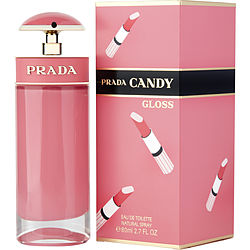 PRADA CANDY GLOSS by Prada EDT SPRAY 27 OZ for WOMEN
$74.99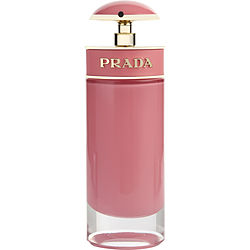 PRADA CANDY GLOSS by Prada EDT SPRAY 27 OZ TESTER for WOMEN
$71.99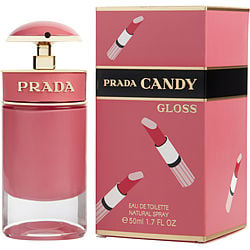 PRADA CANDY GLOSS by Prada EDT SPRAY 17 OZ for WOMEN
$64.99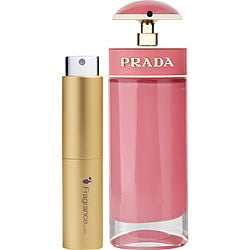 PRADA CANDY GLOSS by Prada EDT SPRAY 027 OZ TRAVEL SPRAY for WOMEN
$28.99
Prada Candy Gloss EDT 80ml
$112.56
Prada which is now producing some of the amazing perfumes for women. After the release of Candy Kiss in 2016 Prada introduces its new range of perfumes which is known as Candy Gloss that was released in 2017. This amazing Candy Gloss by Prada in Australia is easily available you can purchase this perfume from the above-mentioned links.
Specifications
Brand: Prada
Product Name: Candy Gloss
Perfume Type: Womens
Size: 30ml, 50ml, 80ml
Formulation: Liquid and Spray
Fragrance: Fruity Floral
Description
As the reign of glosses is now getting low and the perfumes are getting more famous Prada plans a little different step in which Prada introduces a perfume which has a scent of Gloss. Prada has decided to reinterpret its iconic Candy perfume in a brand new format named Candy Gloss for the occasion. Prada Candy Gloss is a fragrance that we owe to Daniela Andrier. Indeed, this designer is already the one who made Prada Candy in 2011. But she does not seem to have wanted to let go of her gem. It must be said that it always puts a part of itself in his creations.
In addition, Daniela Andrier realized very early on his unusual ability to recognize odors. Through her creations, this one likes to make us travel in a world out of the ordinary. Prada Candy Gloss is a floral, fruity and sweet fragrance. Vanilla, already present in Prada Candy is here once again used in its wake. This is accompanied by the sweetness of the almond. The musk, meanwhile, makes this perfume more amazing and gives it a certain sensuality. Thus, it is a bit as if the woman Prada Candy had grown well today and she now assumed more than ever her share of femininity.
Prada has also integrated orange blossom into the center of this composition. Plant particularly solar and Mediterranean, it comes to illuminate all of this perfume. Finally, Prada Candy Gloss launches on a fruity and very appetizing scent of cherry. This Candy gloss contains ingredients such as Alcohol, water, Hydroxycitronellal, Butyl, methoxy dibenzoyl methane, Linalool, citronellal, Coumarin, Benzyl Benzoate, and Eugenol. The shape of the bottle of this candy gloss is as same as the Candy kiss has. This amazing candy gloss is also available in three different bottle size. It is available in 30ml, 50ml, and 80ml of bottles.
Price
After the release of Candy Kiss Prada comes with the new range which is Candy Gloss. This Candy Gloss perfume is available in 30ml, 50ml, and 80ml of bottles. Candy Gloss by Prada price in Australia ranges from 30 to 60 AUD. We have mentioned various stores from where you can purchase this amazing perfume made by Prada.