Kenzo Amour Women Perfume
4/5
$20 - $152
Brand: Kenzo
Product: Amour
Fragrance Type: Eau De Parfum
Targeted Gender: Women
Year Introduced: 2006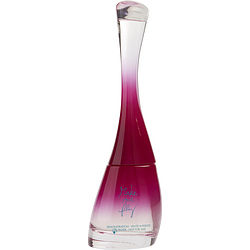 KENZO AMOUR MAKE ME FLY by Kenzo EDT SPRAY 13 OZ TESTER for WOMEN
$23.99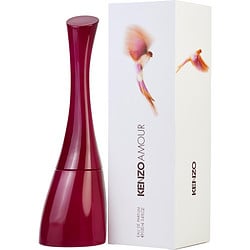 KENZO AMOUR by Kenzo EAU DE PARFUM SPRAY 34 OZ FUCHSIA EDITION for WOMEN
$82.99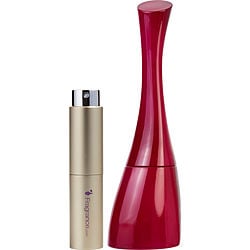 KENZO AMOUR by Kenzo EAU DE PARFUM SPRAY 027 OZ FUCHSIA EDITION TRAVEL SPRAY for WOMEN
$19.99
Kenzo Amour Eau de Parfum Spray for Women 50 ml
$74.44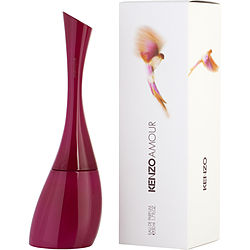 KENZO AMOUR by Kenzo EAU DE PARFUM SPRAY 17 OZ FUCHSIA EDITION for WOMEN
$58.99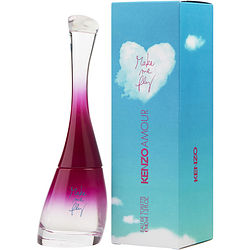 KENZO AMOUR MAKE ME FLY by Kenzo EDT SPRAY 13 OZ for WOMEN
$32.99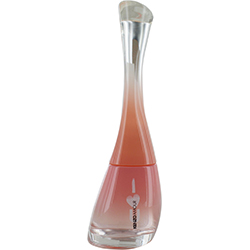 KENZO AMOUR I LOVE U by Kenzo EDT SPRAY 13 OZ TESTER for WOMEN
$36.99
Kenzo Amour Eau de Perfume, 50ml
$129.00
Kenzo Amour by Kenzo Eau De Parfum Spray 3.4 oz
$151.85
Amour fragrance is a romantic, sensual and joyful fragrance that comes with soft and attractive scents that come for the bold, independent feminine. Amour by Kenzo Australia fascinates the blossom aroma of almond-like scent that is created by two well-known perfumers, Daphne Bugey and Olivier Cresp.
The journey from Japan to China, the amour fragrance is composed of soft aromatic white tea, with the thin milky aroma of Thailand rise, woody, balsamic and musky notes that lighten up the intentions and gives a refreshing touch to soul and skin throughout the day.
Specifications
Brand: Kenzo
Product: Amour
Fragrance Type: Eau De Parfum
Targeted Gender: Women
Year Introduced: 2006
Composed of the milky aroma of Thailand rice, Woody, Balsamic, Musky, and Vanilla notes that empowers the sweet floral aroma. Delicate notes of Burman Tanaka, Sandalwood, and Amber unveil the sweet and refreshing aroma that is perfect for daytime wear.
Fragrance Notes
Top Notes: Rice steam, and White tea
Heart Notes: Heliotrope, Frangipani, and Cherry blossom
Base Notes: Thanaka wood, Vanilla, Frankincense, and White Musk
Ingredients
Alcohol, Denat, Parfum, Aqua, BHT, Benzyl Salicylate, Ethylhexyl Methoxycinnamate, Methylpropional, Benzyl Benzoate, Coumarin, Citronellol, Ethylhexyl Salicylate, Geraniol, and Linalool.
Price and Availability
Founded in 1970, origins from Paris, Kenzo designs the handmade women's clothing, children and men's clothing till 1983. The company is notable for its union with the European high fashion by 1987.
Created by the two famous creators Daphne Bugey, and Olivier Cresp in 2005 that comes in three different colors and three different bottles that contain the same scent. The bottle volume is 30ml, 50ml, and 100ml which have fuchsia, white, and orange color respectively.
A passionate aroma hits the market in 2006 that is loved worldwide and got many appraisals from all over the world including Australia. As far as the Amour by Kenzo Price in Australia is a concern it falls somewhere in between the range of AU$59 – AU$109.