Jean Paul Gaultier Le Classique Women Perfume
4/5
$4 - $612
Brand: Jean Paul Gaultier
Product: Le Classique
Fragrance Type: Eau de toilette
Fragrance Range: Classique
Fragrance Intensity: Strong
Fragrance Longevity: Long-lasting
Fragrance Family: Oriental
Targeted Gender: Women
Year Introduced: 1993
Bottle Volume: 30ml, 50ml, 75ml, 100ml
Jean Paul Gaultier Classique Eau De Parfum Spray for Women, 3.3 Ounce
$169.00
Jean Paul Gaultier Le Male Le Parfum Eau De Parfum Spray 125ml4.2oz
$157.00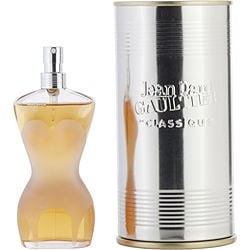 JEAN PAUL GAULTIER by Jean Paul Gaultier EDT SPRAY 16 OZ for WOMEN
$72.99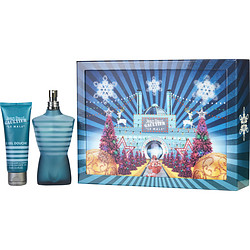 JEAN PAUL GAULTIER by Jean Paul Gaultier SETEDT SPRAY 42 OZ ALL OVER SHOWER GEL 25 OZ for MEN
$126.99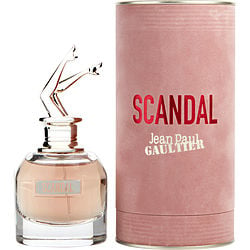 JEAN PAUL GAULTIER SCANDAL by Jean Paul Gaultier EAU DE PARFUM SPRAY 27 OZ for WOMEN
$142.99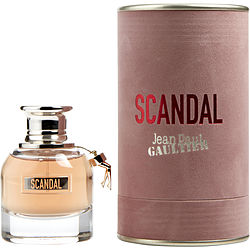 JEAN PAUL GAULTIER SCANDAL by Jean Paul Gaultier EAU DE PARFUM SPRAY 1 OZ for WOMEN
$93.99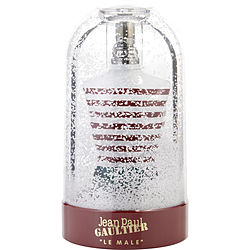 JEAN PAUL GAULTIER by Jean Paul Gaultier EDT SPRAY 42 OZ SNOWGLOBE COLLECTOR EDITION 2017 for MEN
$94.99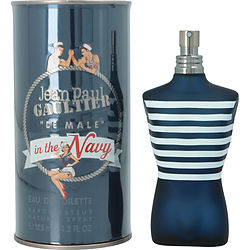 JEAN PAUL GAULTIER by Jean Paul Gaultier EDT SPRAY 42 OZ IN THE NAVY LIMITED EDITION for MEN
$93.99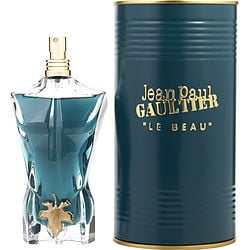 JEAN PAUL GAULTIER LE BEAU by Jean Paul Gaultier EDT SPRAY 42 OZ for MEN
$106.99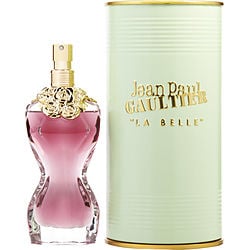 JEAN PAUL GAULTIER LA BELLE by Jean Paul Gaultier EAU DE PARFUM SPRAY 17 OZ for WOMEN
$144.99
A seductive and sexy fragrance that comes in a classic packaging of women shaped bottle that gives a vintage touch. Le Classique by Jean Paul Gaultier Australia is refreshing and specially targeted for the mature women because the scent comes with the sensual curve that is for imperious women or those who wants to seek the attention of others.
Le Classique is signature by the Jacques Cavalier, while Jean-Paul himself designed the boxes and Saint Gobain designed the bottle. Classique comes in both EDP and EDT but it differs a bit in bottle and packaging as the EDP comes with a bottle dressed in a lacy dress comes in a golden metal bottle while the EDT comes up with a frosted glass bottle with a silver metal can on it.
Specifications
Brand: Jean Paul Gaultier
Product: Le Classique
Fragrance Type: Eau de toilette
Fragrance Range: Classique
Fragrance Intensity: Strong
Fragrance Longevity: Long-lasting
Fragrance Family: Oriental
Targeted Gender: Women
Year Introduced: 1993
Bottle Volume: 30ml, 50ml, 75ml, 100ml
Overview
A pure sensual and ultra-feminine note that is ideal for seductive, dominant and mature women is a combination of classy top notes of Rose that gives fresh and sweet floral scent when merged with the sweet orange blossom it generates a melodious and decent aroma. The middle notes are composed with the ginger's aphrodisiac notes that create the sensation and pinch your intentions with the amber wood and vanilla scent of the base note.
A perfect Fragrance perfume for the evening as it is a strong mixture of rose, vanilla and woody notes that creates a strong floral aroma with a bold and sensual scene that is beneficial for the evening events. The Le Classique by Jean Paul Gaultier is a perfect fragrance for the seductive and bold women that creates the romantic and sexy aroma that makes you more confident and feel fresher in the evening as it can stay on your skin for almost 7-8 hours which is enough for the evening meetings.
Fragrance Notes
Top Notes: Bergamot, Rose, Pear, Star Anise, Mandarin Orange, and Orange Blossom
Heart Notes: Tuberose, Ylang-Ylang, Orchid, Plum, Ginger, and Iris
Base Notes: Sandalwood, Vanilla, Cinnamon, Musk, and Amber
Price and Availability
A fragrance that makes you feel more special and invokes the confidence because of its exotic notes is launched in 1993. The strong scent is loved globally by all kinds of women, origin from France; it is famous worldwide and is available all around the world. As far as the Le Classique by Jean Paul Gaultier Price in Australia is a concern, you can grab it from any Australian market or from any Australian online outlets or stores in between AU$99 – AU$149.