Elizabeth Arden Always Red Women Perfume
4/5
$27 - $55
Brand: Elizabeth Arden
Product Name: Always Red
Perfume Type: Womens
Size: 50ml, 100ml
Formulation: Liquid and Spray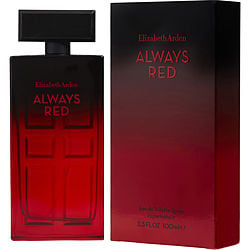 ALWAYS RED by Elizabeth Arden EDT SPRAY 33 OZ for WOMEN
$48.99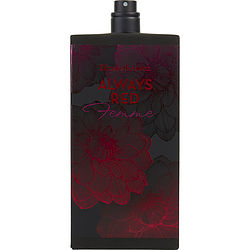 ALWAYS RED FEMME by Elizabeth Arden EDT SPRAY 33 OZ TESTER for WOMEN
$32.99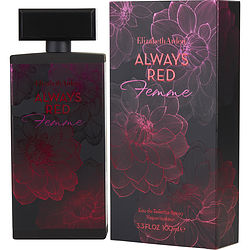 ALWAYS RED FEMME by Elizabeth Arden EDT SPRAY 33 OZ for WOMEN
$36.99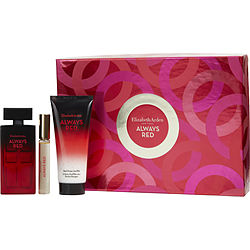 ALWAYS RED by Elizabeth Arden SETEDT SPRAY 17 OZ RED DROPS SOUFFLE 33 OZ EDT ROLLERBALL 033 OZ for WOMEN
$47.99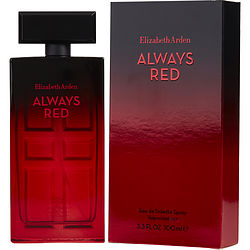 ALWAYS RED by Elizabeth Arden EDT SPRAY 33 OZ TESTER for WOMEN
$39.99
Elizabeth Arden Always Red 100ml EDT L SP
$50.90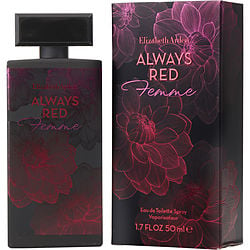 ALWAYS RED FEMME by Elizabeth Arden EDT SPRAY 17 OZ for WOMEN
$26.99
Elizabeth Arden Always Red Femme 100ml EDT
$54.99
Elizabeth is one of the finest brands that produces melodious fragrances. Like previously we have seen the Green Tea Perfume made by Elizabeth. Now this time it comes with the new type of fragrance which is quite light and romantic. This amazing Always Red by Elizabeth Arden in Australia is easily available you can purchase this perfume from the above-mentioned links.
Specifications
Brand: Elizabeth Arden
Product Name: Always Red
Perfume Type: Womens
Size: 50ml, 100ml
Formulation: Liquid and Spray
Fragrance: Fruity, Red Plum, Blood Orange, Rose petal, Jasmine Sambac, Pink freesia, praline, mahogany Woods, and red amber
Description
A new scent that celebrates the state of mind to feel free and relaxed to be loved. Always Red is inspired by a woman who has solid confidence in herself that radiates and illuminates the city. The theme of the Always red and it's color is that the owners have a perspective to express the red color as the color of bold and beauty that instantly catches the eyes.
Moreover, the Always Red was created to give a bold red scent that would evoke the women and embody her audacity, passion, and sensuality. Sumptuous oriental-blooming, ALWAYS RED opens with an irresistible combination of powerful blood orange, gourmet red plum, and passion fruit. The composition evolves towards a rich heart of Sambac jasmine, pink freesia and velvet rose petals that evoke intense femininity and passion.
The fragrance blossoms in an opulent amber base. Deep and seductive notes of praline, mahogany wood, and red amber symbolize sensuality and irresistible assurance, synonymous with the red color and the Elizabeth Arden woman. These all fragrance combined to make a light and beautiful scent that attracts the person. It is so light but so fascinating. This Always Red perfume is available in 50ml and 100ml of bottles.
Price
Elizabeth Arden has its own name in the perfumes. As we have seen some of the amazing scents that were developed for the hot summer days. Green Tea is one of them that has a citrus like smell for the hot kind of days. Now Elizabeth comes with a light and melodious scent which comes under the name of Always Red. Always Red by Elizabeth Arden price in Australia ranges from 30 to 40 AUD. We have mentioned various stores from where you can purchase this amazing Always Red by Elizabeth Arden.