Christian Dior Dior Addict Women Perfume
4/5
$20 - $245
Brand: Christian Dior
Product: Dior Addict
Fragrance Type: Eau de Parfum
Year Introduced: 2002
Targeted Gender: Women
Bottle Volume: 30ml, 50ml, 100ml
Christian Dior Dior Addict for Women - 3.4 oz EDP Spray, 100.55 millilitre
$222.07
Christian Dior Unisex\'s DIOR ADDICT STELLAR BARRA DE LABIOS 767 MISS STAR 1UN Lipstick, Standard
$59.00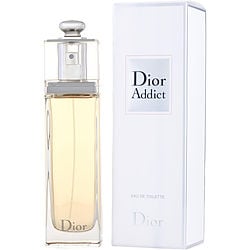 DIOR ADDICT by Christian Dior EDT SPRAY 34 OZ NEW PACKAGING for WOMEN
$140.99
Dior Addict by Christian Dior Women EDP 100ML
$245.00
Dior Addict by Christian Dior Women EDP 100ML
$245.00
Christian Dior Addict High Impact Weightless Lipcolor - 578 Diorkiss
$81.82
Christian Dior Dior Addict Eau de Parfum Spray for Women, 50ml
$149.44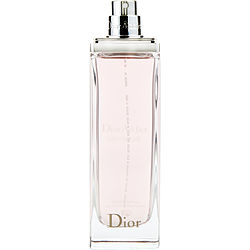 DIOR ADDICT EAU FRAICHE by Christian Dior EDT SPRAY 34 OZ NEW PACKAGING TESTER for WOMEN
$129.99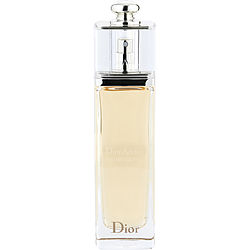 DIOR ADDICT by Christian Dior EDT SPRAY 34 OZ NEW PACKAGING TESTER for WOMEN
$130.99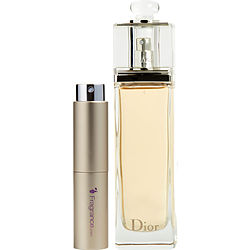 DIOR ADDICT EAU FRAICHE by Christian Dior EDT SPRAY 027 OZ TRAVEL SPRAY for WOMEN
$19.99
Unexpectedly and boldly independent, Dior Addict is vivacious and attractive. The Eau de Parfum Dior Addict by Christian Dior Australia, a vibrant oriental, pleasing the senses with the sumptuous silk tree flower, the voluptuous flower of Queen of the Night and the delicious vanilla bourbon combined with sandalwood and tonka bean to evoke a feeling of passion in women who wears it.
The perfume opens with fresh notes of blackberries and Mandarin leaves. It continues with a luxurious floral heart, jasmine, orange blossom and Rose with a base of vanilla and sandalwood. Vanilla is not static and powdered; it is more a crushed berry mixture that is covered by a delicious vanilla veil. Jasmine reflects a wooded environment that is based on Tonka berries and the smell of sandalwood.
Specifications
Brand: Christian Dior
Product: Dior Addict
Fragrance Type: Eau de Parfum
Year Introduced: 2002
Targeted Gender: Women
Bottle Volume: 30ml, 50ml, 100ml
The persistence of the fragrance is remarkable; the aroma is strong throughout the day. Sweet, but not greedy, it is a real temptation to become addicted if you are a gourmet of delicious flavors. The balance between the sweet, intense, luxurious and warm heart makes it an essence that will definitely catch your eye. It is definitely a winter fragrance for special occasions in the evenings.
Fragrance Notes
Top Notes: Mandarin Leaf, and Tunisian Orange Blossom
Middle Notes: Jasmine, Sambac, and Absolute
Base Notes: Bourbon vanilla
Price and Availability
Christian Dior, a brand known for its luxurious skin care and cosmetics bought us some of the most amazing and spectacular fragrances that gave this brand a real worth and reputation. Dior Addict was launched in 2002 that was released worldwide including Australia. As far as the Dior Addict by Christian Dior Price in Australia is a concern, it lies in between the range of AU$149 – AU$200.