Chloe Love Women Perfume
4/5
$18 - $118
Brand: Chloe
Product: Love Perfume
Fragrance Family: Floral
Scent Type: Fruity Floral
Key Notes: Iris, Lilac, Hyacinth, Wisteria Blossom
Bottle Volume: 30ml, 75ml, 100ml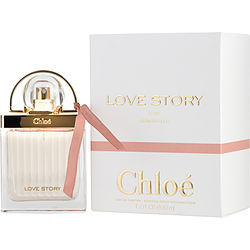 CHLOE LOVE STORY EAU SENSUELLE by Chloe EAU DE PARFUM SPRAY 17 OZ for WOMEN
$72.99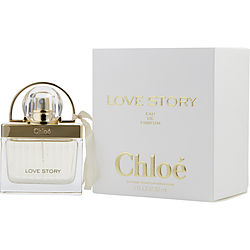 CHLOE LOVE STORY by Chloe EAU DE PARFUM SPRAY 1 OZ for WOMEN
$58.99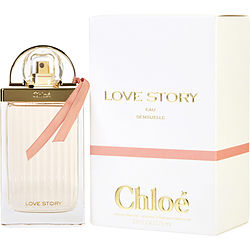 CHLOE LOVE STORY EAU SENSUELLE by Chloe EAU DE PARFUM SPRAY 25 OZ for WOMEN
$98.99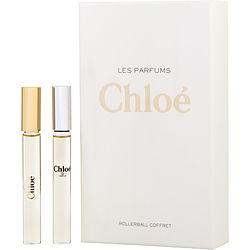 CHLOE VARIETY by Chloe SET2 PIECE WOMENS VARIETY WITH CHLOE NEW CHLOE LOVE STORY AND ALL ARE EAU DE PARFUM...
$34.99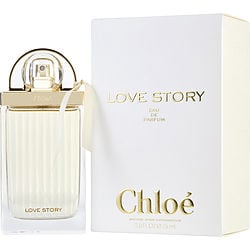 CHLOE LOVE STORY by Chloe EAU DE PARFUM SPRAY 25 OZ for WOMEN
$94.99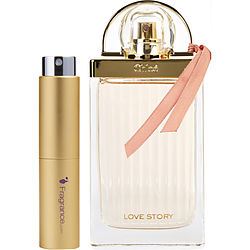 CHLOE LOVE STORY EAU SENSUELLE by Chloe EAU DE PARFUM SPRAY 027 OZ TRAVEL SPRAY for WOMEN
$24.99
CHLOE LOVE STORY EAU SENSUELLE EDP 30ML
$98.13
Chloe Love Story Eau Sensuelle Eau de Parfum, 75 ml
$118.00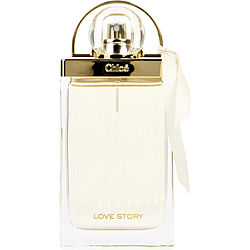 CHLOE LOVE STORY by Chloe EAU DE PARFUM SPRAY 25 OZ TESTER for WOMEN
$86.99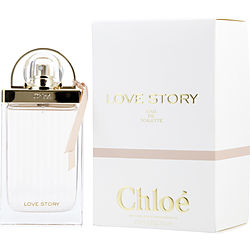 CHLOE LOVE STORY by Chloe EDT SPRAY 25 OZ for WOMEN
$91.99
Combinations of charming, sweet, chocolaty and feminine tones that boost up your personality and makes you feel more confident while working. Chloe Love Perfume Australia contains the light and soft, seductive whiffs of red pepper and orange blossom. It is specially designed for modern a woman that wants attention and appraisal. Perfect match for such girls those do the job and even it is ideal for casual use too. So whether you are going at a job, a party or any other event the Chloe Love perfume is a perfect and a reliable companion.
Chloe Love Specifications
Brand: Chloe
Product: Love Perfume
Fragrance Family: Floral
Scent Type: Fruity Floral
Key Notes: Iris, Lilac, Hyacinth, Wisteria Blossom
Bottle volume: 30ml, 75ml, 100ml
Chloe Love Overview
Chloe Love Perfume includes the notes of orange blossom, Pink pepper, hyacinth Iris, Lilac, Wisteria, Heliotrope, Musk, Talc, and Rice Powder that when blended in a box it spreads an outstanding fragrance.
Chloe Love Women's Perfume is made up with different ingredients such as Alcohol Denat., Fragrance, Water, Ethylhexyl Methoxycinnamate, Butylphenyl Methylpropional, Benzyl Salicylate, Benzophenone-3, Ethylhexyl Salicylate, Hydroxycitronellal, Limonene, Linalool, Alpha-Isomethyl Ionone, Butyl Methoxydibenzoylmethane, Citronellol, Hexyl Cinnamal, Geraniol, BHT, Benzyl Benzoate, Citral, Coumarin, Benzyl Alcohol, Propylene Glycol, Acrylates/Octylacrylamide Copolymer, and Hydrolyzed Jojoba Esters that are essential to create a sweet and chocolaty scent that attracts other. But before buying any product, make sure you look for the ingredients whether it's suitable for you or not.
Chloe Love Price and Availability
Developed by the perfumers Louise Turner and Nathalie Gracia-Cetto it is available in 30ml, 50ml, 57ml and 100ml bottle size volume that looks generous and elegant in packaging. Not fancy just a simple design still makes it worthy, Available all over the globe. Introduced in 2010, Chloe Love perfume is mostly liked by modern women of Australia because of its aroma. As far as the Chloe Love Perfume Price in Australia is a concern, you may have it in the range between AU$51 - A$187