Carolina Herrera Herrera Men Cologne
4/5
$4 - $167
Top Notes: Neroli, Rosemary, Lemon and Lavender
Middle Notes: Geranium, Clover, and Cloves
Base Notes: Ambergris, Tobacco, and Sandalwood
Carolina Herrera Bad Boy Eau De Toilette, 50 ml (105-26093)
$99.95
Carolina Herrera 212 Sexy Men Eau de Toilette Spray, 50ml
$109.00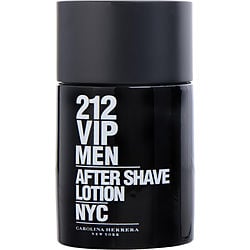 212 VIP by Carolina Herrera AFTERSHAVE 34 OZ for MEN
$43.99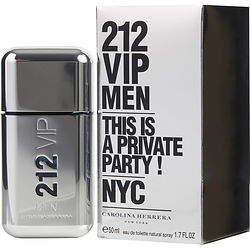 212 VIP by Carolina Herrera EDT SPRAY 17 OZ NEW PACKAGING for MEN
$47.99
Carolina Herrera 212 Sexy Men 50ML EDT M SP
$31.45
Carolina Herrera CH 100ml EDT L SP
$115.27
Carolina Herrera CH 50ml EDT L SP
$88.91
Carolina Herrera 212 VIP 50ml EDP L SP
$69.64
Carolina Herrera Crystal Chic 80ml EDP L SP
$59.90
Carolina Herrera Herrera Aqua 50ml EDT M SP
$65.35
Exquisite Herrera Cologne for Men which is a Woody Floral Musk was launched back in 1991. Herrera for Men was introduced by Rosendo Mateu and Carlos Benaim.
Notes
Top Notes: Neroli, Rosemary, Lemon and Lavender
Middle Notes: Geranium, Clover, and Cloves
Base Notes: Ambergris, Tobacco, and Sandalwood
Price
Talking about Herrera Cologne for Men Price in Australia, it set users back in between AU$74-89 – depends on which online retailer or store you select to buy from. To help you make your buying convenient and hassle-free, here on Paylessdeal.com.au, we have compiled a plethora of online retailers and stores from all over Australia – offering Herrera Cologne for Men at unmatched rates along with quite a few deals and instant discounts. All you have to do is to go through the whole list before you place your order. Is there anything, you are still waiting for?
About Brand
Carolina Herrera was born in Venezuela and founded her fashion house back in 1980. The chic, exquisite fashions of the designer succeeded immediately. The first fragrance, the eponymous Carolina Herrera for women, was launched back in 1988, and over the years a range of successful fragrances for men and women have been launched. Later in 2008, the company expanded its range of products to include, in addition to fashions, the CH Carolina Herrera lifestyle brand, and a new aroma for men and women on CH.
Carolina Herrera designer has more than 127 perfumes in their fragrance base. The first edition was introduced back in 1988 and the newest in from 2019. The brand made its fragrances in collaboration with perfumers Carlos Benaim, Amandine Clerc-Marie, Nathalie Feisthauer, Quentin Bisch, Pierre-Constantin, Louise Turner, Maurice Roucel, Marc Chaillant, Jacques Cavallier, Veronica Nyberg, Dominique Ropion, Pierre-Constantin Gueros, Hamid Merati-Kashani, Elisabeth Vidal, Olivier Cresp, Anne Flipo, Lucas Sieuzac, Emilie (Bevierre) Coppermann, Ann Gottlieb, Alberto Morillas, Rosendo Mateu and Clement Gavarry.