Cacharel Noa Women Perfume
4/5
$35 - $100
Brand: Cacharel
Product: Noa Perfume
Targeted Gender: Women
FragranceType: Eau de toilette
RecommendedUse: Evening
Formulation: Liquid, Spray
Bottle Volume: 30ml, 50ml, 100ml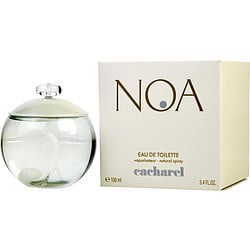 NOA by Cacharel EDT SPRAY 34 OZ for WOMEN
$63.99
Cacharel Noa Eau de Toilette, 100ml
$75.95
Noa by Cacharel Women EDT 100ML
$99.95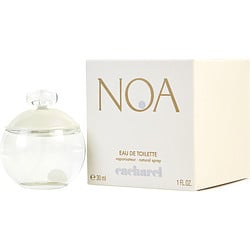 NOA by Cacharel EDT SPRAY 1 OZ for WOMEN
$34.99
Noa by Cacharel Women EDT 100ML
$99.95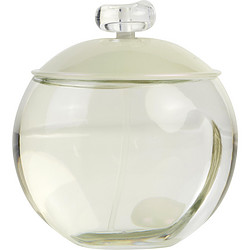 NOA by Cacharel EDT SPRAY 34 OZ TESTER for WOMEN
$53.99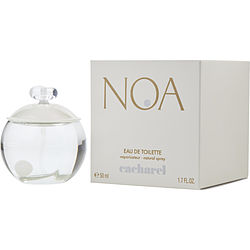 NOA by Cacharel EDT SPRAY 17 OZ for WOMEN
$46.99
Charming, soft and sweet scent perfume is perfect for romantic personality women or for bold and independent women as Noa Perfume by Cacharel Australia contains erotic, exotic, and sensual notes that awaken the seduction and mild the thoughts. A sweet floral feminine fragrance is packed inside as a pink glass bottle that looks like a pearl. Wearable at any occasion or event as it can be wearable in office timings as well as in the evening. But the recommendations are always for the romantic nights out as the notes are bit sexy and seductive.
Specification
Brand: Cacharel
Product: Noa Perfume
Targeted Gender: Women
FragranceType: Eau de toilette
RecommendedUse: Evening
Formulation: Liquid, Spray
Bottle Volume: 30ml, 50ml, 100ml
Composed by Harry Fremont, Noa Perfume by Cacharel is a mixture of top notes of plum, freesia, peony, white musk, green accord, and peach lighten ups the sweet exotic aroma. The middle notes of Jasmine, Lily, and Ylang creates a refreshing aroma that gives peace to mind and body and in the last the bottom notes of Sandalwood, Vanilla, and Coffee the aroma touches the soul and creates the seductive and exotic feelings.
Fragrance Note:
Top Notes: White Musk, Peony, and Freesia
Heart Notes: Ylang-Ylang, Lily, and Jasmine
Base Notes: Coffee, Vanilla, and Sandalwood
Price and Availability
A French brand known for its women fashions is running since 1960 that is later on known for its amazing thrilling and a supreme scent that is the reason why this brand is still a grossing brand. Noa Perfume came into existence in 1998 that is still available worldwide including Australia. Loved by formal and casual Aussies women and received so many appreciations, as far as the Noa Perfume by Cacharel price in Australia is concerned it falls somewhere in between A$58 – A$93