Balenciaga Florabotanica Women Perfume
4/5
$28 - $244
Brand: Balenciaga
Product: Florabotanica
Scent: Floral
Fragrance Type: Eau de Perfume
Fragrance Intensity: Moderate
Fragrance Longevity: Long-Lasting
Fragrance Notes: Amber, Caladium leaf, Mint, Carnation, Rose, and Vetiver
Bottle Volume: 30ml, 50ml, 100ml
Balenciaga Florabotanica Eau de Parfum Spray for Women, 100ml
$205.80
Balenciaga Florabotanica Eau de Parfum Spray, 1 Ounce
$103.95
Balenciaga Florabotanica Eau de Parfum Spray for Women, 100 millilitre
$243.51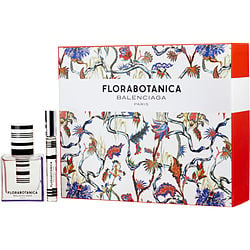 FLORABOTANICA by Balenciaga SET EAU DE PARFUM SPRAY 17 OZ EAU DE PARFUM ROLLERBALL 034 OZ MINI for WOMEN
$154.99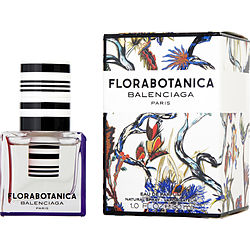 FLORABOTANICA by Balenciaga EAU DE PARFUM SPRAY 1 OZ for WOMEN
$79.99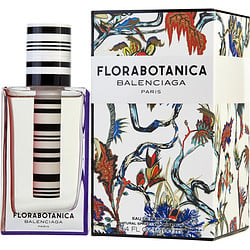 FLORABOTANICA by Balenciaga EAU DE PARFUM SPRAY 34 OZ for WOMEN
$144.99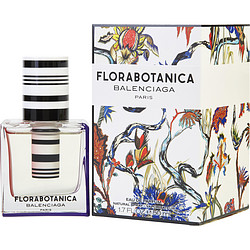 FLORABOTANICA by Balenciaga EAU DE PARFUM SPRAY 16 OZ for WOMEN
$104.99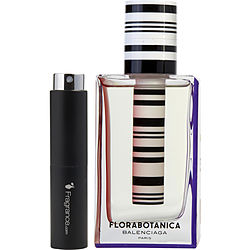 FLORABOTANICA by Balenciaga EAU DE PARFUM SPRAY 027 OZ TRAVEL SPRAY for WOMEN
$27.99
A Spanish Basque Fashion Designer, Cristobal Balenciaga started the company in 1918 that is one of the most emerging brands in the fashion industry. Balenciaga launched its first ever perfume back in 1946 named as Le Dix that receives so much appreciation and after that Balenciaga creates fragrance next after next and is now known worldwide for its fragrance. Florabotanica by Balenciaga Australia is one of the most liked fragrances that contains such a scent that will confuse you to think whether its piousness or sweet.
Specifications
Brand: Balenciaga
Product: Florabotanica
Scent: Floral
Fragrance Type: Eau de Perfume
Fragrance Intensity: Moderate
Fragrance Longevity: Long-Lasting
Fragrance Notes: Amber, Caladium leaf, Mint, Carnation, Rose, and Vetiver
Bottle Volume: 30ml, 50ml, 100ml
Overview
Balenciaga always showed its class with the classic fragrance and the unique fragrance that other brands are not able to produce. So much toxic and seductive scents that are made up with the rarest plant species that create the exotic and romantic fragrance.
The top notes of Vetiver, amber and caladium-leaf accord that creates so much classy fragrance with that it has a mysterious dark wood, Rose, carnation and mint accord that generates the sweet and fresh fragrance. The Florabotanica by Balenciaga perfume added a special formula of psycho sensory plants that makes a seductive and special fragrance that is not seen in any other perfume. The bottle is also packed with such a classical black graphics and white stripes on a bottle that is signature to Cristobal Balenciaga.
Price and Availability
Balenciaga released Florabotanica in 2012 that is available worldwide because it is one of the famous brands in the market known for its special fragrance. Also available in Australia and it can be purchased from any online store or even from Australian markets. As far as the Florabotanica by Balenciaga Price in Australia is a concern, it lies in between the range of AU$99 – AU$199.