Balenciaga by Balenciaga Women Perfume
4/5
$21 - $240
Brand: Balenciaga
Product: Balenciaga
Targeted Gender: Women
Fragrance Longevity: Long-Last
Fragrance Insensitivity: Moderate
Bottle Volume: 30ml, 50ml, 75ml
Fragrance Notes: Bergamot, Violet, Carnation, Pepper, Patchouli, Violet leaf, Labdanum, Vetiver, Cedarwood, and Oakmoss
Balenciaga Florabotanica Eau de Parfum Spray for Women, 100ml
$202.65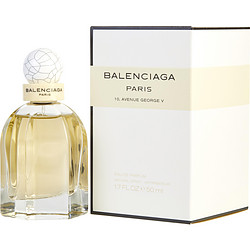 BALENCIAGA PARIS by Balenciaga EAU DE PARFUM SPRAY 17 OZ for WOMEN
$126.99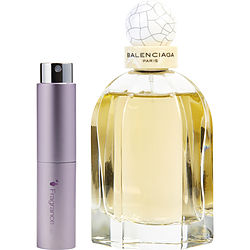 BALENCIAGA PARIS by Balenciaga EAU DE PARFUM SPRAY 027 OZ TRAVEL SPRAY for WOMEN
$24.99
Balenciaga Florabotanica Eau de Parfum Spray, 1 Ounce
$102.90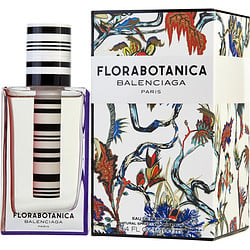 FLORABOTANICA by Balenciaga EAU DE PARFUM SPRAY 34 OZ for WOMEN
$144.99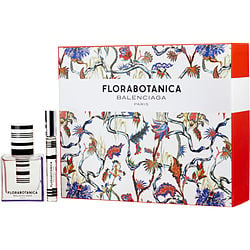 FLORABOTANICA by Balenciaga SET EAU DE PARFUM SPRAY 17 OZ EAU DE PARFUM ROLLERBALL 034 OZ MINI for WOMEN
$154.99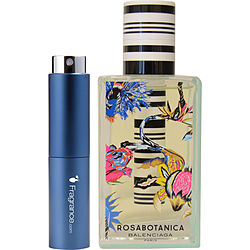 BALENCIAGA ROSABOTANICA by Balenciaga EAU DE PARFUM SPRAY 027 OZ TRAVEL SPRAY for WOMEN
$20.99
Balenciaga Florabotanica Eau de Parfum Spray for Women, 100 millilitre
$240.22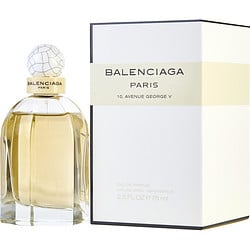 BALENCIAGA PARIS by Balenciaga EAU DE PARFUM SPRAY 25 OZ for WOMEN
$129.99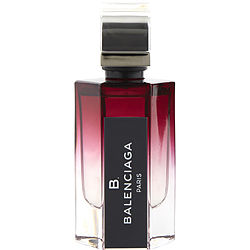 B BALENCIAGA PARIS INTENSE by Balenciaga EAU DE PARFUM SPRAY 17 OZ TESTER for WOMEN
$101.99
A famous brand for a reason, Balenciaga is made up of the composition of Chypre floral with accentuated violet. This Fragrance contains a light, calm and cool scents that keep you active all day and make you feel comfortable. It is not a seductive fragrance rather the Balenciaga by Balenciaga Australia is an urban and traditional fragrance that traces the femininity through its scent. The Fragrant notes and the main notes are blended in a mixture that gives you a pleasing, soft, light and fresh aroma.
Specification
Brand: Balenciaga
Product: Balenciaga
Targeted Gender: Women
Fragrance Longevity: Long-Last
Fragrance Insensitivity: Moderate
Bottle Volume: 30ml, 50ml, 75ml
Fragrance Notes: Bergamot, Violet, Carnation, Pepper, Patchouli, Violet leaf, Labdanum, Vetiver, Cedarwood, and Oakmoss
Overview
Founded by the Cristobal Balenciaga in 1919 in Spain, the brand comes to France and was the famous brand that grows so rapidly. The capital of Couture, where it is named as the king of couture now, the designer Nicolas Ghesquiere helped the brand to boost rapidly and from there the exciting and amazing fragrance bought in the market.
The packaging is cool as well like antique and mysterious. It is made of the transparent glass body and shaped like a bean that is further decorated with a stopper as we have seen in the 18 century. Simple and graceful packaging has its own worth that looks so cool.
Price and availability
Balenciaga is launched in 2010 that is created by the Olivier Polge is available worldwide and is one of the best aromas that is loved by women of all ages. Offered in Australia too and has positive reviews from all over the globe. As far as the Balenciaga by Balenciaga Price in Australia is a concern, you may grab your hands to this marvelous fragrance in the range of AU$49 – AU$179 (price varies depending upon the bottle volume).