Abercrombie Fitch Fierce Men Cologne
4/5
$20 - $322
Top Notes: Fir, Orange, Lemon, Petitgrain, Cardamom and Sea Notes
Middle Notes: Sage, Lily-of-the-Valley, Rose, Rosemary, and Jasmine
Base Notes: Brazilian Rosewood, Sandalwood, Oakmoss, Musk, and Vetiver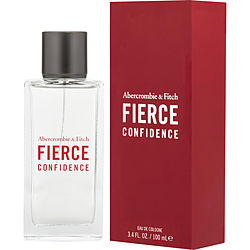 ABERCROMBIE FITCH FIERCE CONFIDENCE by Abercrombie Fitch COLOGNE SPRAY 34 OZ for MEN
$169.99
Abercrombie Fitch Fierce Reserve 100ml EDC M SP
$228.90
Abercrombie and Fitch Fierce by Abercrombie and Fitch for Men - 3.4 oz EDC Spray, 100.55 millilitre
$239.00
Fierce by Abercrombie Fitch 200ml EDC Spray
$322.00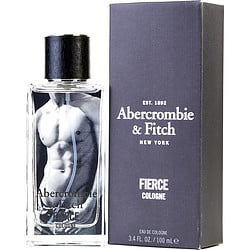 ABERCROMBIE FITCH FIERCE by Abercrombie Fitch COLOGNE SPRAY 34 OZ for MEN
$134.99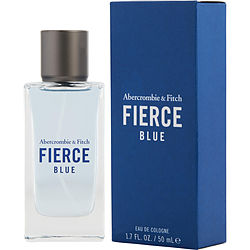 ABERCROMBIE FITCH FIERCE BLUE by Abercrombie Fitch EAU DE COLOGNE SPRAY 17 OZ for MEN
$102.99
Abercrombie Fitch Fierce Eau De Cologne Spray 50ml17oz
$141.00
Fierce by Abercrombie Fitch Cologne Spray 100ml
$190.00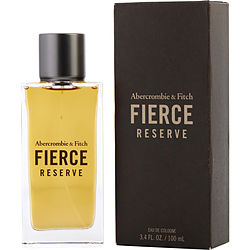 ABERCROMBIE FITCH FIERCE RESERVE by Abercrombie Fitch EAU DE COLOGNE SPRAY 34 OZ for MEN
$171.99
Abercrombie Fitch Fierce Eau De Cologne Spray New Packaging 100ml34oz
$188.00
Fierce is a Woody Aromatic fragrance for men by Abercrombie & Fitch. Fierce was launched back in 2002 and Christophe Laudamiel and Bruno Jovanovic were behind the introduction of Fierce. Top notes include cardamom, petitgrain, orange, lemon, fir, and sea notes - middle notes are jasmine, rosemary, lily-of-the-valley. rose, and sage. Taking a look at the base note, these are vetiver, musk, Brazilian rosewood, oakmoss, and sandalwood.
Notes
Top Notes: Fir, Orange, Lemon, Petitgrain, Cardamom and Sea Notes
Middle Notes: Sage, Lily-of-the-Valley, Rose, Rosemary, and Jasmine
Base Notes: Brazilian Rosewood, Sandalwood, Oakmoss, Musk, and Vetiver
Price
Having a look at the saucy part of this page which is, of course, Fierce Cologne for Men Price in Australia. This product ranges from AU$154-202 but it completely depends on the online retailer or store you choose to buy from. To help you buy without any hassle and quite conveniently, we have done our best on this single page and compiled a list of online stores from all over Australia – offering Fierce Cologne for Men by Aramis at different rates alongside deals and instant discounts. All you need to do is to make sure you go through every store listed above.
About Brand
Abercrombie & Fitch originated as an elite sports goods' outfitter in Manhattan back in 1892. Over the years, it has become publicly recognized as a luxuriously casual and successful brand. By using fine materials and creating body-aware, the company managed to introduce its trademark "Casual Luxury." Abercrombie & Fitch have launched a range of important fragrances such as Fierce – a classic male perfume that highlights male and female personality, which is a blend of fruity and floral scents.